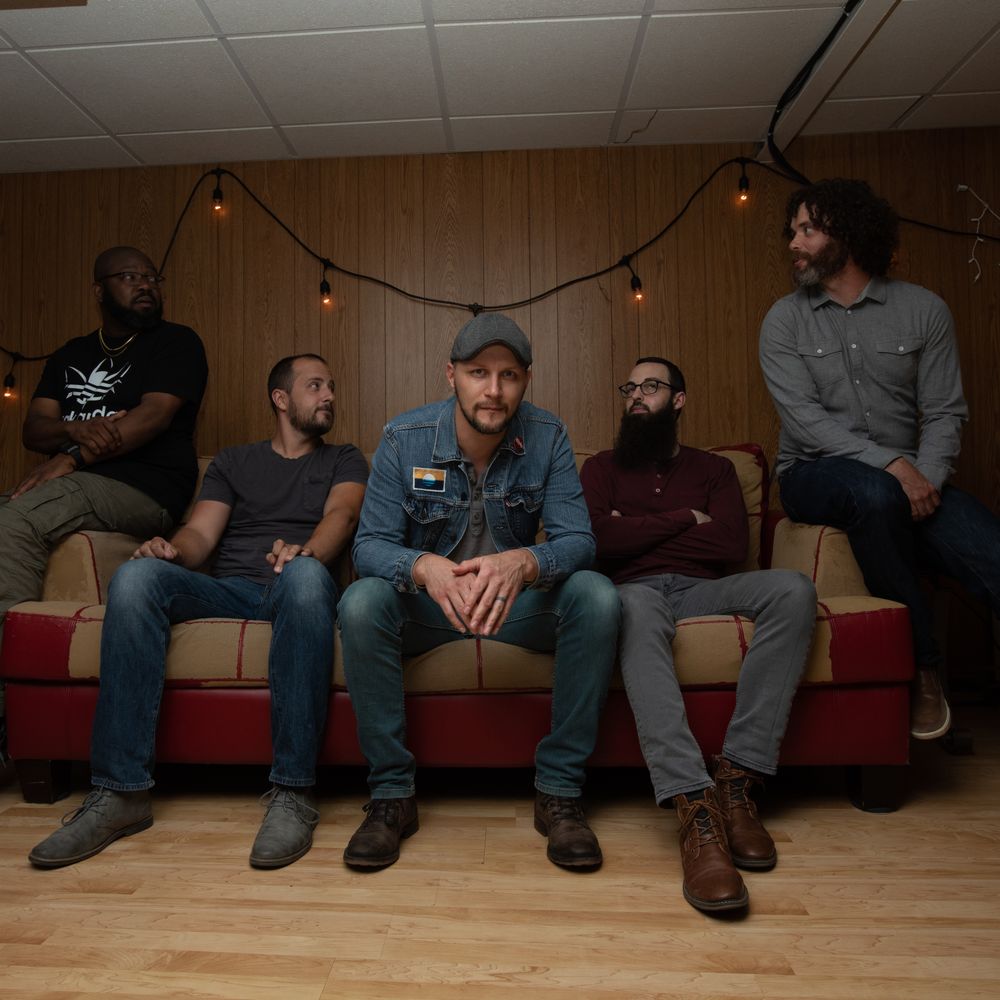 The Rising is...
Ben Harold - Vocals, Guitar.
Carl Crumbliss - Bass.
Dan Kolesari - Keyboards.
Joe Howard - Drums, Background Vocals.
Ken Zabler - Guitars, Background Vocals.
"

These Days is a remarkable debut for a promising and versatile band."
"

If Ben Harold & The Rising weren't on your radar before, let this be the major wake up call to get listening!"
"

A sound that calls out to your attention."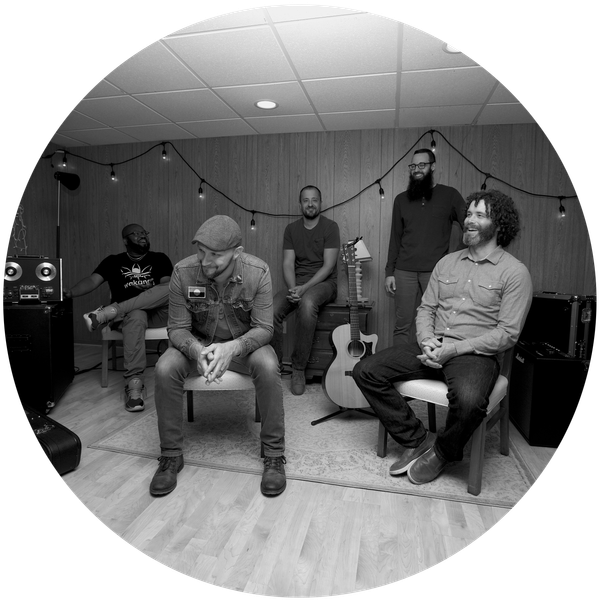 For many years, Ben Harold—primary singer-songwriter of the powerhouse Americana rock band, Ben Harold & The Rising—pursued music sporadically. But something profoundly changed the night he was scheduled to go into the studio to record a homespun solo EP at his buddy's house. Prior to those booked sessions, Ben had been on self-imposed performing retirement. Yet that pre-studio night everything changed: Ben feverishly wrote 7 more songs, and experienced a transformation that led to the emergence of his dream band. 
"A lightbulb went on for sure," recalls the Milwaukee, Wisconsin-based artist. "I found the direction I wanted to go in musically; I quit my full-time job; and put everything into pursuing music. I felt like I finally found the home I had been searching for so long." 
Ben Harold & The Rising was founded in 2018 and specializes in rousing, hard-luck narrative roots rock. The quintet lives and dies as a band, and features Ben Harold as the primary singer-songwriter and guitarist; Ken Zabler guitars, background vocals; Carl Crumbliss, bass; Dan Kolesari, keyboards; and Joe Howard drums, background vocals. Ben Harold & The Rising's fiery collaborative chemistry and fine songcraft recalls classic Americana rock n' roll bands such as Tom Petty & The Heartbreakers, Counting Crows, and Wilco. 
Ben Harold & The Rising has shared the stage with established artists Phillip-Michael Scales, Prizefighter, Mike Mains & The Branches, the Cordovas, and Guster. The band has headlined at West Bend Wisconsin's Historic Bend Theatre in 2021, Appleton Wisconsin's Mile of Music Festival, and has opened for headliners at Summerfest.
Ben's backstory in music is marred by cautionary tales. He was raised by a single mom who had to give up her singer-songwriter career to raise children. As a teen he showed promise as a musician, but many adults around him discouraged him from pursuing music, sending him the message that it wasn't a viable option for a career. Thus, Ben endured many starts and stops in music before he made the fateful decision to finally make good on his talents and his passion.  
"When I started writing this time around, I wanted to be as true as I could. At first, I started recording a solo album [which became Solace, released in 2019], and brought in other musicians to play on it. Eventually, I asked those guys to be my band. I knew, not only would they get along really well, but also I knew the potential to make something special with them was very apparent." Ben Harold & The Rising debuted in February 2019, went into the studio spring of 2020, and with lots of precaution and hard work finished its debut, These Days.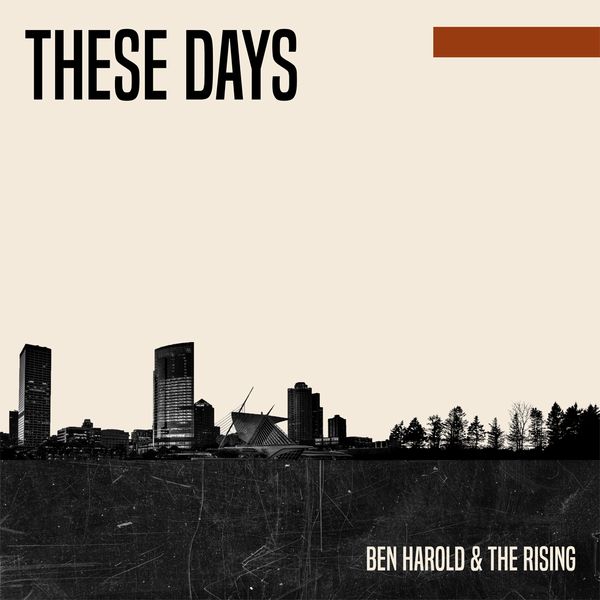 The 10 tracks on These Days explore the complexities of being human in extraordinary times. "I am inspired by listening to others. So many songs come by just being present and connecting with people—friends, family, and strangers," Ben says. He continues: "My favorite thing is when people ask me what a song means, and I turn it around on them. I love hearing how other people interpret my songs," Ben says. "Everyone reads songs differently."  
The album bursts open with the tough breaks-themed "Just A Ghost" which features ringing guitars, crunching chords, impassioned low-register vocals, and weary harmony vocals. The song's opening lines establish its ill-fated narrative. Here, Ben sings: She never said "I didn't ask for this" but it was right there on her lips/Dirt poor and raising four on her own/"It's just the season that I'm in" she said, with a crooked grin/But seasons don't change much where I live. "That song is about my mom," Ben admits. "She gave up a chunk of her life to raise her kids, and I wanted to capture a moment of her life here. We gloss over vignettes in life to get to the larger stories, but those little snapshots are really powerful. If I had to do what she did, I would be a ghost of who I am."  
The ballad "Melody In Silence" is delicately adorned with sparse guitar, warm organ, and rousing gospel backing vocals. It is a tribute to all the lives around us whose songs we never hear. The bluesy pop-rock track "Needle" isn't a cautionary tale on drugs, but, rather, it is a powerful statement on toxic relationships and breaking free from dysfunction. The song's storyteller arc is filled with cinematic and emotional moments such as: Feel that needle digging in/The same old heartache like when you were a kid/In this room full of old strangers you never fit/It's your time to leave them just like your daddy did. The heartland ballad "Steady As She Goes" is lavished with organ and female vocals, and captures simple moments of hopefulness.  
Today, Ben Harold is here to  stay, and he and The Rising will be gigging in the East North Central Division, and beyond, as well as writing and recording new music. What keeps him on course with music these days is connection. He says: "The greatest confirmation is hearing that one of my songs moved people. I've been lucky to experience this time and time again—it always humbles me, and it fuels me to write more."
Radio & Podcast appearances